I haven't roasted for quite some time, once I do it I realise how much I miss roasting.
My pedantic self making sure I get exact temperatures at exactly the right moment!!!
Thanks to Jeff and his suggestion of a slightly different profile to what I was using I got the following: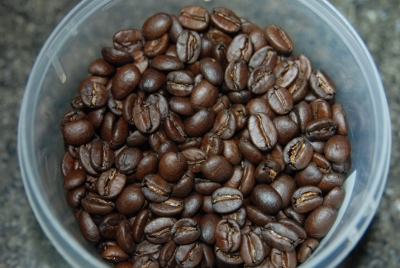 This is the Brazil Sweet Collection from Bean Green.
As it got to first crack it was indeed very sweet smelling.
First crack happened at 13:30 at 198 degrees.
Second crack happened at 17:00 at 220 degrees.
I pulled it at 40 seconds past 17 minutes.
I think I pulled it just in time, there is a very slight darkening happening I'd say I pulled it just before I got oil exploding to the outside.  I think next time I would only go to 30 seconds past second crack at the most.
Time will tell though once it's in the cup 😀